The European Earth Charter Network presents the webinar:
Planetary Crisis – The Real Situation and Hope
Led by Grian Cutanda, of The Avalon Project, Spain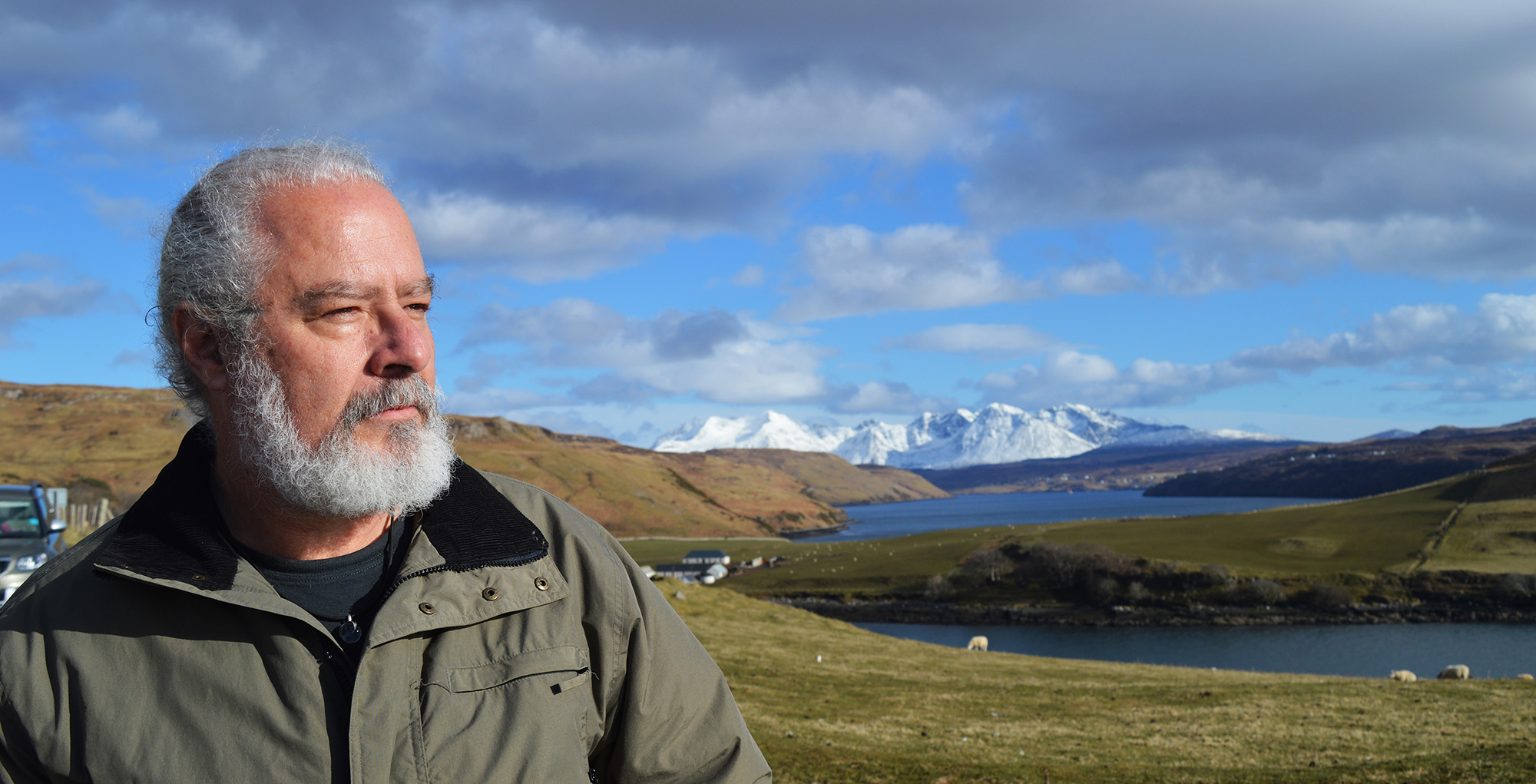 With Moderators: Tonia Moya, Green Cross Sweden, Earth Charter Affiliate Sweden and Alide Roerink, Earth Charter Commissioner, Worldconnectors – The Netherlands
– We are a network of European Earth Charter organizations, working together since 2020 in a shared vision to bring forth a sustainable planetary future and to empower a resilient society.
Join us in this visionary webinar on November 3rd led by Grian Cutanda for an evening of visionary exchange on the significant issues facing humanity: "Planetary crisis – The real situation and our hope."
Grian Cutanda is a visionary Spanish author, social scientist, researcher and activist. His research has led to the creation of The Earth Stories Collection, a global bank of traditional stories capable of transmit a systemic and ecocentric worldview, in line with the Earth Charter. As an activist, he has fought for social and ecological justice since 2011, being involved in national and international campaigns in Spain, Scotland, Latin America and worldwide.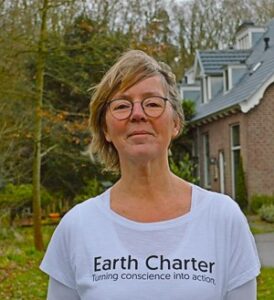 Grian will give us an over of what's happening on the planet, as neither governments nor markets are taking the catastrophic impacts of climate change, and the risk of mass extinction of species seriously – enough. This is according to research from the University of Cambridge, and information leaks from scientists within the UN Intergovernmental Panel on Climate Change (in 2021).
In this webinar we will share reliable information provided by the scientific community itself, which is one of many indicators that we are in the midst on the real planetary crisis. This is happening, while the corporate media sleeps or downplays the seriousness of this colossal threat to life on Earth, as we know it. A recent study by WWF shows that in the last 50 years almost 70 % of the world's wildlife has disappeared.
We will also talk about "eco-anxiety". This sense of despair is being fueled by our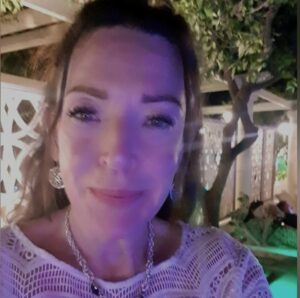 human global crisis, and where this feeling of hopelessness for the future is worldwide, and especially among young people.
Together we can open a door to the power we have within us, and together as humanity, to bring forth change. The cure for our despair is empowerment. It is an awakening to who we are, where we are at, and a personal commitment to what we can do – where a sustainable planetary future starts with ACTION.
Join us for this online event of radical hope – which we hope will inspire you!
Date and time: 3 November, 7:00 – 9:15 PM (Central European Time)
Zoom-Link: https://us02web.zoom.us/j/86076540696…
This event is in English and free of charge!
For more information on the European Earth Charter Network: www.earthcharter.eu
Learn more about the Earth Charter movement worldwide. People, groups, organizations working together over boarders for a thriving planetary future: www.earthcharter.org
GIVE HUMANITY A CHANCE – GIVE THE EARTH A FUTURE
EARTH CHARTER - Turning Conscience into Action for a Thriving Earth
25 november kl 15.30 – 17.30, Stallbacken i Särö
Tiokasin Ghosthorse, Erena Rangimarie Rhöse och Ebbot Lundberg
Ett helhetsperspektiv ger handlingskraft
Vi står vid ett kritiskt ögonblick i jordens historia, en tid då mänskligheten måste välja sin framtid med stora utmaningar. Earth Charter är en holistisk vägledning som kan hjälpa oss att förvandla samvete till handlingskraft.
De är just ett helhetsperspektiv och budskap från ursprungsfolken som kan ge oss kraft och styrka. Rösterna höjs över hela världen från ursprungsfolken för att skydda vår levande planet och få människor att vakna. Nyckeln till framtiden och en hållbar värld börjar med oss själva.
Det är dags för en uppgradering av vårt tankesätt!
Den 25 november på Stallbacken i Särö bjuder Green Cross på inspiration, positiv energi och musik tillsammans med karismatiska Tiokasin Ghosthorse, Erena Rangimarie Rhöse och Ebbot Lundberg.
Dagens program
15.30 – Välkommen
Ebbot Lundberg, Artist GCS ordförande, och Tonia Moya, GCS Executive Director.
Keynote speakers
Tiokasin Ghosthorse – "The Earth Charter Being Indigenous Cosmology"  (via Zoom)
Tiokasin Ghosthorse är från Cheyenne River Lakota Nation och tillhör klanerna Itazipco / Mnicoujou och Oglala-folket. Han är en prisbelönad programledare och Producent på First Nations Indigenous Radio och uppskattat internationella talare. Han är en av de starka traditionella röster som hörs i Nordamerika bland indianfolken. Tiokasin Ghosthorse har beskrivits på många olika sätt som en "andlig omrörare", en "talesman för naturens rättigheter".
Erena Rangimarie Rere Omaki Rhöse – "I am Mother Earth and Mother Earth is Me!"
Erena Rangimarie Rere Omaki Rhöse är Princessa och dotter av Maori Paramount hövdingar i Ngāti Kahungunu, Ngāti Raukawa Tribes, och Whanganui River. Hon är medlem av den kungliga Maorifamiljen Waikato från Aotearoa, Nya Zeeland. Hon är bärare av sina förfäders kunskap och doktor i traditionell Maori medicin. Hon är ambassadör för Moder Jord och även för Green Cross. Som FN expertrådgivare arbetar Erena för att främja ursprungsfolkens rättigheter världen över.
Musik 
Ebbot Lundberg
Ebbot Lundberg är en folkkär artist från Västkusten som har en stor passion för att att skydda vår levande jord och är med som drivande kraft inom Green Cross och i styrelsen. Ebbots kraft avspeglar sig inte bara i rockmusiken utan också i ett flammande intresse för Jorden. Med sin musikaliska genialitet och artisteri förmedlar han Moder Jords budskap.
16.30 – Action Café!
Green Cross Youth Team – Anika, Isabel, Kai och Sarah
Green Cross ungdomsteam leder Action Café som inspirerar till engagemang och handling. Under klimatmötet COP26 hörs många starka röster från unga människor att det är tillräckligt med "bla bla bla" och vad som krävs i världen är omedelbar handling!
Välkommen till Anika, Isabel, Kai och Sarahs – Action Café och vårt Earth Charter evenemang den 25 november i Säro.
17.00 – Årsmöte
Green Cross Youth Team